Quick Change Taps in 10 Seconds or Less! – Patent Pending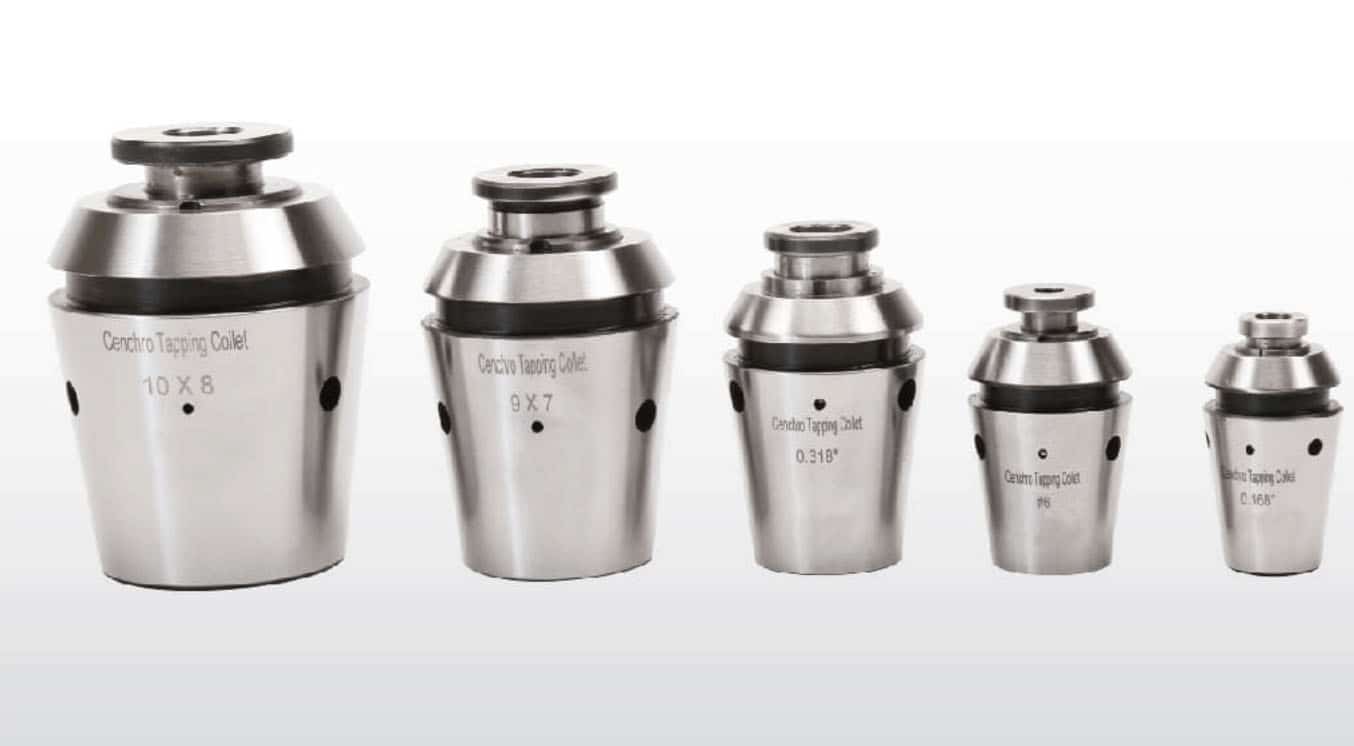 Quick change taps in 10 seconds or less without removing the collet from the chuck.
For use in standard ER collet chucks for Tapping operations and to replace expensive Synchronous Tap Holders to correct variations of feed rate in relation to RPM.
Designed to improved tap life and thread quality in synchronous or rigid tapping operations. Improve tap life up to 100% when compared to solid Rigid Tapping. Reduce downtime due to frequent tap changes.
Eliminates tap breakage during tap reversal.
Eliminates the need to present taps after tap changes. The tap length remains consistent due to solid square drive.
Can be used in most tapping applications that require some length compensation with slight feed rate change.
Available in standard inch and metric DIN sizes. ER16 through ER 40 series collets.