Centaur Precision Tools Inc. Explains What a Collet Tool is and How They are Used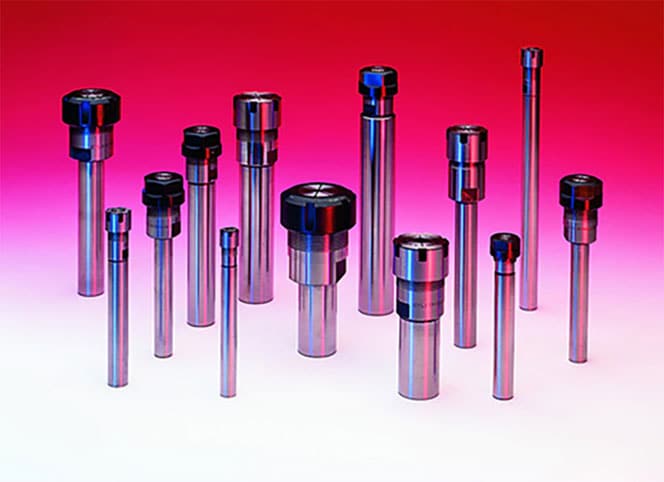 March 8, 2023

Posted by:

admin
Collets are cylindrical metal sleeves used as a type of chuck to hold a tool or device in place using powerful clamping force to hold the tool steadily as it rotates. Collets feature vertical slits to fit tools of multiple sizes, and uniform pressure compresses the collet to hold the tool in place.


Collets serve the same essential function as a standard chuck but offer precise centering and strong, reliable clamping even in harsh work environments. While they provide extra stability, collets also have a limited range of motion for clamping. A single job may require multiple collets and, therefore, a significant upfront investment.
Often preferred over a traditional chuck due to its suitability for repetitive tasks and unforgiving work, collets are worth the investment for the right job. The tool has many applications and comes in a versatile range of sizes and styles to ensure you can find the perfect tool for the task.
Some of the most common applications for collets include:
Woodworking
Many woodworkers use collets in drill presses, forming a collar around router bits to hold cutting mechanisms in place and provide precision results.
Metalworking
Collets have many applications in metalworking, such as securing round bars and tools and securing parts during fabrication.
ER Collets
Considered the best choice for clamping devices by many manufacturers, ER collets are CNC tools used to hold components during milling.
We offer a full spectrum of collet tools, including ER collets, collet chucks, collet sets, collet nuts and wrenches, tool holders, and AF collets. Centaur Precision Tools Inc. is a name you can trust, offering more than 30 years of experience in manufacturing high-quality precision tool holders, collets, and tapping systems at affordable prices.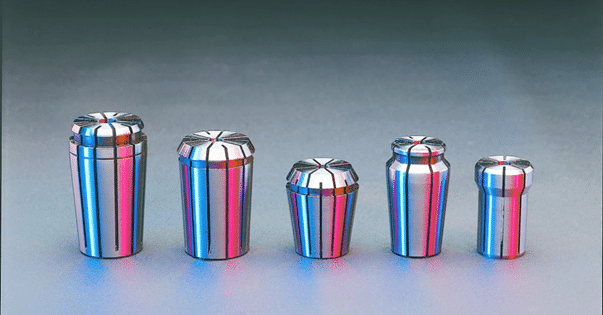 5 Things to know about collets for beginners
Collet nuts can be traditional or ball-bearing clamping nuts — which offer an increased clamping force because they use less friction.
Your collets should be marked with a size range. If it is marked for 6-7mm, the same collet will work for 6mm, 6.5mm, and 7mm tools. The vertical slits will compress when you tighten the nut on the collet and fit the tool snugly.
Whatever tool you insert into the collet should be flush with the back end of the collet if possible. Don't put a cutting edge past the rim of the collet, but ensure it is inserted far enough to get a secure grip on the tool.
ER number refers to the size of the collet. For example, an ER16 collet is approximately 16mm.
The inside lip of an ER collet nut is offset to provide a secure hold on the collet when it snaps into place and easy removal.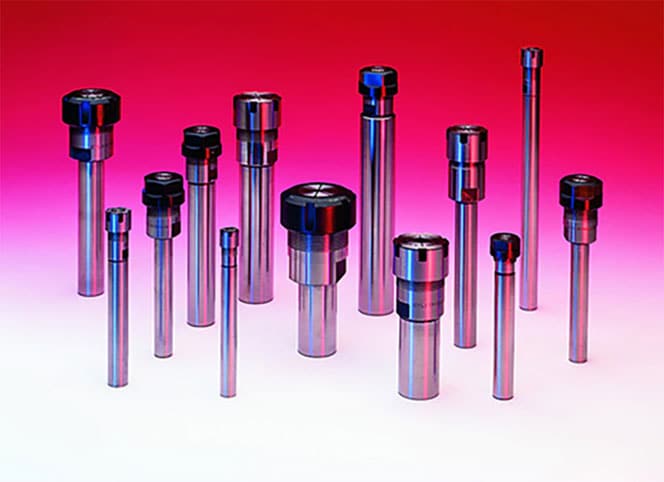 Precision tools for precision jobs
At Centaur Precision Tools Inc., our "Green Zone" collet chucks and other tools utilize a unique design to offer high performance with a full radius contract to hold tools exactly where you want them.
Conclusion
To learn more about Centaur Precision Tools Inc. and its range of high-performance precision machining tools, visit our website, contact us, or connect on social media at Facebook.
=